Why bird feeders on a pole is a good choice?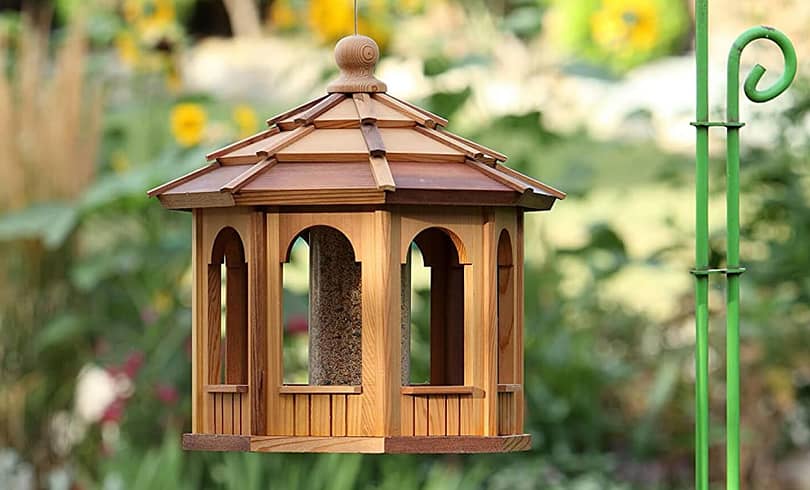 Right feeder pole is very important so that you can set up a perfect feeding place for your birdwatching pleasure. Below are the qualities that birdwatchers hope to find in a bird feeder pole-
Strong – A solid bird feeder pole is good to serve for a longer time period. Low-quality feeder poles can lean or even bend under the weight of certain feeders or perhaps the weight of a featherless critter looking for an easy meal.
Easy-to-Install – Some birdwatchers go to great lengths to install heavy-duty bird feeder poles that are thick and sturdy. But just because the circumference of the feeder pole is larger doesn't mean it's better. Instead of pulling out the post hole digger, choose an easy-to-install feeder pole with built-in ground supports to make set-up a breeze.
Accessible – A great feeder pole will be both accessible and inaccessible. It should be easy for you and the birds to reach but difficult for predators such as cats to reach. A feeder pole that is either too tall or too short may make refilling your bird feeders difficult or put the birds at risk of becoming a meal.
Capable of Preventing Unwanted Visitors – A bird feeder is only as enjoyable as the birds that come to visit. It's difficult for birds to become accustomed to your feeders when there are other animals visiting your feeders and eating all that's been laid out. When choosing a feeder pole, make sure that it is squirrel proof or at the very least capable of supporting a baffle system.